The Best Kitchen Cabinet Makers In Melbourne
The kitchen is undoubtedly the focal point in your house. Being at the forefront of interior designing expertise, SNM Australia has evolved as the best and most sought-after kitchen cabinet makers in and around the suburb of Melbourne.
Established in the year 2007, SNM Australia has grown with a strong customer base and support for our bespoke kitchen cabinet designs. We are considered the best among the leading vanity cabinet designers in Melbourne with our exclusive and contemporary designs that complement any kitchen.
What Does SNM Australia Offers In Custom Kitchen Cabinet Making?
Being an innovative, family-oriented business in Melbourne, SNM Australia has an experience of over a decade in providing both residential as well as commercial cabinetry designs. We at SNM Australia make it a point to deliver custom-built kitchen cabinet designs and products on time and within your budget.
Our custom-built cabinetry ensures superior levels of customer service by producing excellent results in designing and creating kitchen cabinet designs in and around Melbourne.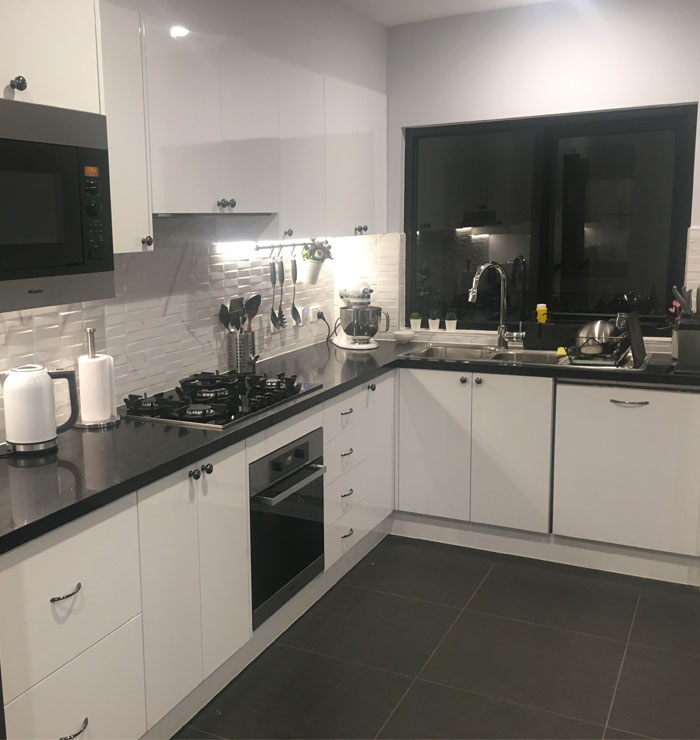 Why Choose Kitchen Cabinet Designs From SNM Australia?
Your idea of a kitchen cabinet is exclusively your dream. We at SNM Australia understand the importance of custom-built kitchen cabinets and thus are focused on providing customized kitchen cabinets based on your choice and utility.
If you are looking for the best reliable and cost-effective kitchen cabinet design, you have landed on the right page. Drop us a call on 0420 492 497 or you may even feel free to visit our showroom to view our exclusive kitchen cabinet designs in Melbourne.
If you are looking for the best kitchen, bathroom or laundry room cabinet design.